Finding quality streams to follow on Twitch can be extremely challenging and downright frustrating.  Everyone and their mother seems to be streaming nowadays, so when you do finally come across a good feed it's like that moment in Goldeneye when you realize that Natalya actually stayed with you as you fought your way out of the Control Room – shocking, yet also relieving.  So today, while we always #SupportSmallStreamers, we also proudly #SupportVeteranStreamers, and we've got five stellar ones to get you started.
1. @n3wbtv (Twitter), twitch.com/n3wb_pro (USMC)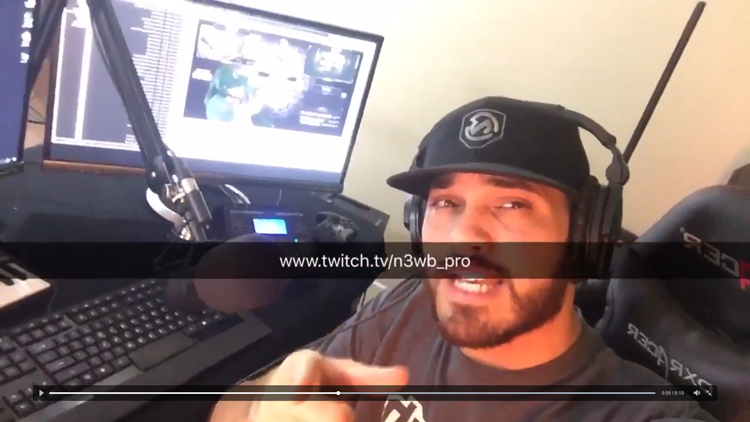 As a Marine and fellow vet (OEF), how could I not start off with a Marine streamer? With more than 7k Twitch followers, nearly 50k Twitch views, and a whopping 32k followers on Twitter Senpai N3wb is leading the way as one of the larger veteran Twitch streams around.  Tune in every weeknight as he kicks off at 11pm EDT, and for our readers out there who are still active duty that would be 2300.
2. @heytred (Twitter), twitch.tv/heytred (US Army)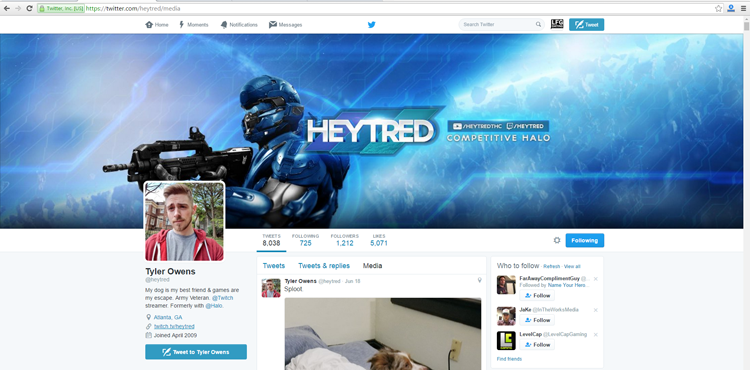 Staying on the ground, but sliding over to the world's greatest Army is another veteran streamer who goes by @heytred on Twitter, and can probably kick everyone's ass in Halo with one hand tied behind his back.  While @heytred's stream is still on the smaller side, you don't want to miss the awesome celebrity stream appearances by his sidekick, Murphy, who apparently just successfully completed some serious cold weather training.  If you #SupportVeteranStreamers, jump on @heytred's stream today!
3. @SpaitoGaming (Twitter), twitch.tv/spaitogaming (USAF)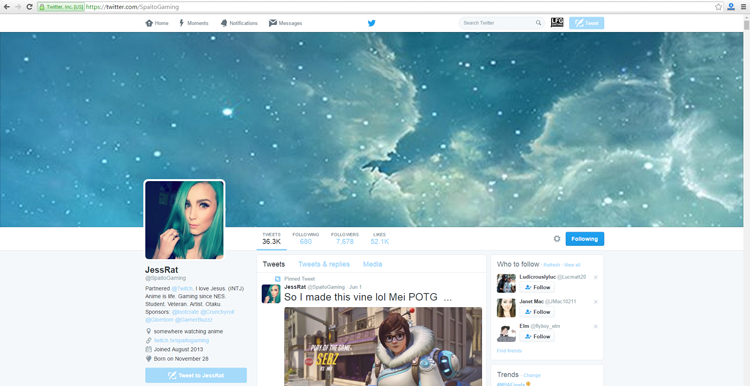 Turning now to the skies and the USAF we have @SpaitoGaming and her ginormous viewer base of more than 31k followers on Twitch – wowza!  Streaming four nights each week, Jessica is a former MP (military police for our civilian readers!) with a stream that features an awesome blend of FPS's (Overwatch, anyone?), anime, and even her own pretty awesome artwork.  If you're not following @SpaitoGaming on Twitch, well, you're wrong.
4. @ExceptedTMAC92, twitch.tv/exceptedtmac92 (US Army)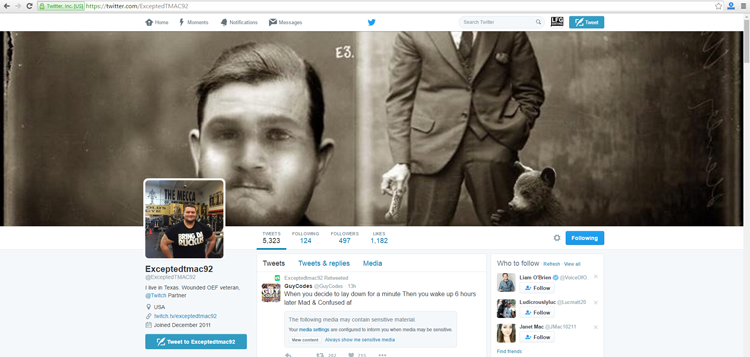 In our fourth slot comes another US Army & OEF vet that not only is a Purple Heart recipient, but he also donates all of his donations to an amazing charity called Carry the Load.  Honestly, I hope you just stopped reading there and hopped over to his Twitch stream and clicked, "Follow", because like I said above, if you aren't following TMAC you're wrong.
5. @x3bellex3, twitch.tv/x3bellex3 (US Navy)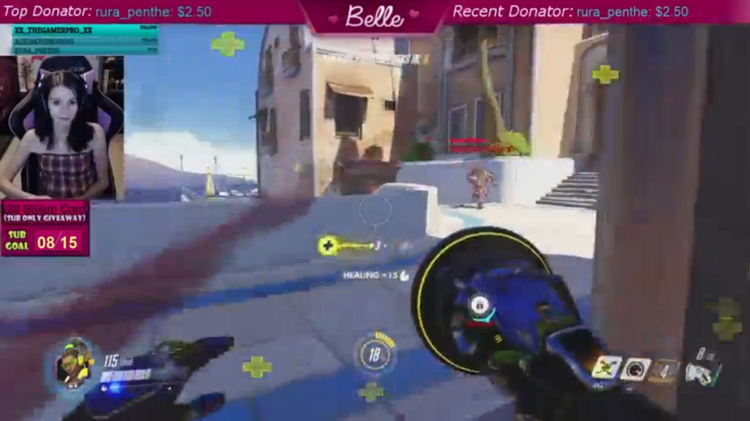 As a Marine, I know that Corpsmen are absolutely amazing people; to Marines, they're called "Doc", and I had two pretty incredible ones in my platoon.  While not all Corpsmen serve on the green/Marine side as our "medics", like the folks above they're all amazing people who serve in critically challenging roles.  As a streamer, Belle looks like she's still kicking ass with an insane 18k+ follower base on Twitch, and if you haven't hopped on the follow train you need to – stat!
So there you have it, our first edition to truly begin the #SupportVeteranStreamers movement.  If you're a gamer-turned-vet-turned-back-to-gamer-with-webcam be sure to hit us up at Twitter (@LFGdating) and we'll get you worked into future editions of this post!  Follow these kick ass streamers above today, and start spreading the word to #SupportVeteranStreamers!  Semper Fidelis!