While the arcade bar has certainly skyrocketed in popularity around the country – two we love are Emporium up in Chicago along with Stella's Lounge just around the Lake Michigan corner in Grand Rapids, MI – I guarantee you haven't seen anything quite like Battle & Brew on the north side of Atlanta in Sandy Springs, GA.  Don't get me wrong, the arcade bar is an awesome idea, but I think we can all agree that sometimes all you want to do is go out with your friends, have a few local beers, and fire up some Counter-Strike, WoW, or StarCraft II – wait, what?  Ladies and gentlemen, welcome to Battle & Brew.
Located just north of the perimeter, and a quick Uber ride away from the Sandy Springs MARTA station is an insanely cool geek and gamer bar called Battle & Brew.  With an endless list of PC and console games to choose from, along with some pretty slick hourly rates, you can team up with your good friends over beers and some dust_2, or you can make some new friends of the opposite sex while you kick back and watch some of the biggest Twitch streams on any of the dozens of flat screens around the bar.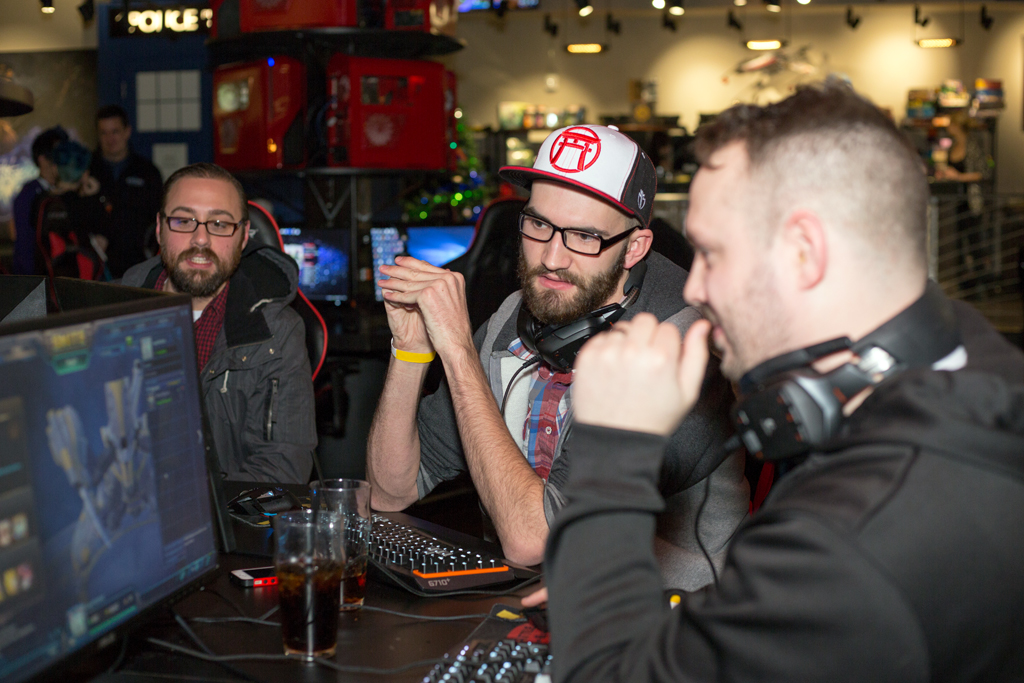 On the IRL side of the house, the beer list is just about as ginormous as the gaming list and the food – at least the stuff we sampled last night – was outstanding.  Best of all is that  the entire experience won't break your bank – after a couple hours of StarCraft II (#terran4lyfe), a few local Terrapin IPAs, and a High Noon flatbread (if you like spicy food folks, then this is for you) I was only out about $45 bucks.  That is a flat out steal, and for what I would describe as a true gaming/social experience, Battle & Brew is a must-go-to if you're in the Atlanta area.
You can check out the Battle & Brew website here, and be sure to send them a follow from LFG at their Twitter account!  Oh, and if you haven't created a profile at LFGdating yet, what in the world are you waiting for?  Click here to get started!  Maybe our next gamer singles event in Atlanta will be at Battle & Brew!
All images courtesy of Battleandbrew.com, probably the coolest gaming bar in 'Merica.