First let me make perfectly clear that zero of these were from LFGdating.com – for one all of our members are way too smart to have something like the below as their profile pic, and also we would never put our members on display like this.  With that out of the way, the purpose of this post is two-fold: first off, it's to make you laugh.  Second, it's to make you laugh harder and then share it with your friends.  Seriously.
Really Funny Online Dating Profile Pictures
Can you believe these?  I mean honestly – are there really people out there that really believed these pictures were good ideas for their online dating profile pictures?  If you just facepalmed, don't feel left out – I've had my face in my palm the entire time I've been uploading these crazy pictures and putting this gamer dating post together.  I would keep talking but I'm honestly at a loss for words – only laughter is coming out!
The I'm Going to Wear a Garbage Bag Profile Picture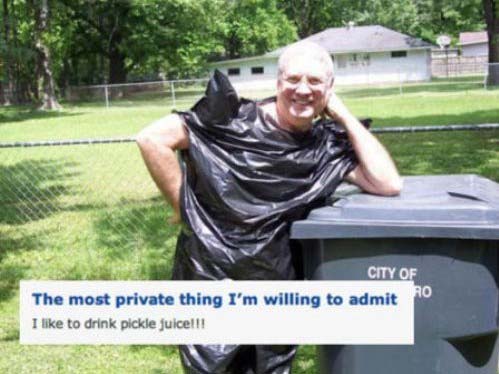 "Oh but he drinks pickle juice – whew!  That was close!  I thought this guy was a weirdo!" Says no female ever.
Because chicks dig pianos … right?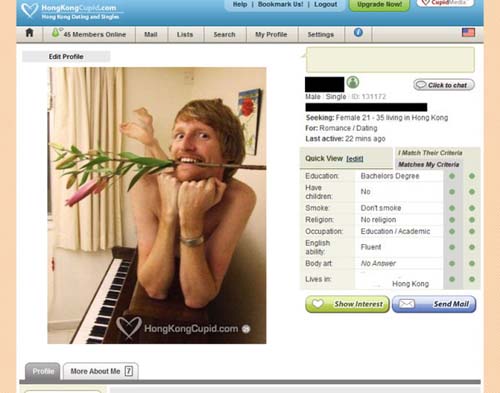 "I have no teeth" is arguably the best pickup line I've heard this year.  Maybe he was banking on showing off his wood paneling?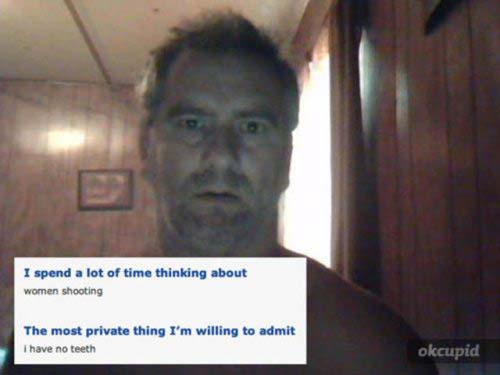 Well, at least he's honest.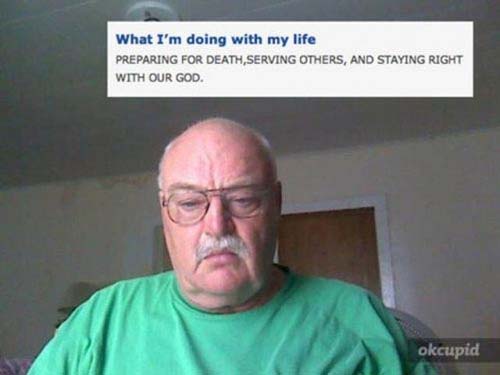 Online Dating Profile Pic Advice #1: Don't take your profile pic selfie in your closet. (I think you can figure out what #2 would be!)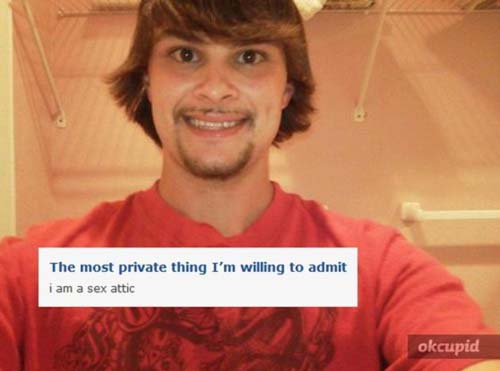 Certainly fake, but too funny not to post!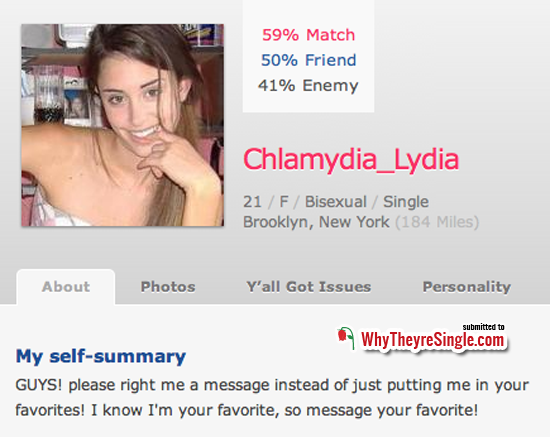 Now that was uplifting, wasn't it?  Profile pictures are a powerful force in the world of online dating, but the biggest travesty you can have is not posting one at all (okay, that's second worst – the worst is using one of the above).  Seriously!  Did you know at LFGdating, members who post a profile picture are infinitely times more likely to receive profile views than members without a profile picture?  As Ron Burgundy would say: it's science.
We hope you've enjoyed the hilarious online dating profile pics – we have lots more great content to come!  In the meantime, if you haven't created your own profile at LFGdating, click here to get started today!