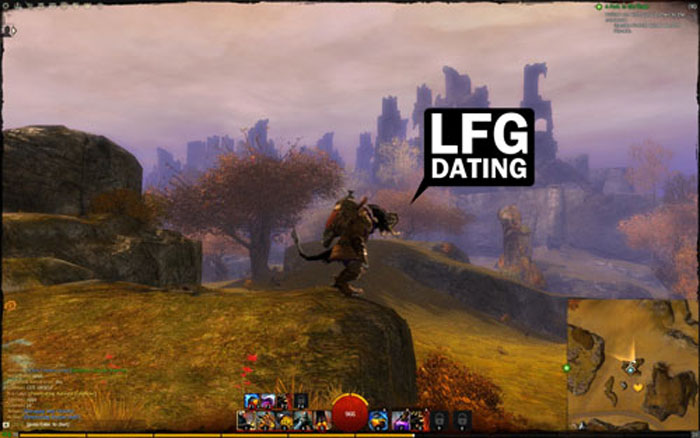 LFG Is the #1 World of Warcraft Dating Site
Although many folks tend to believe that the sky is falling in Azeroth, the immortal game that is World of Warcraft continues to power on with more than 8 million paid subscribers.  What is even more crazy than that argument is that many of those single WoW players still are not aware of the authentic, professional online dating platform that is LFGdating.com.  With now thousands of single WoW players within the LFG ranks, what are you waiting for?
 LFG Is the #1 World of Warcraft Dating Site
Founded by a former Marine Corps officer and high school english teacher, LFGdating.com began after we realized the sad state that is the gamer dating world.  The World of Warcraft singles community, especially, had nowhere legitimate to connect with other players in a safe and sincere environment; sure, there are plenty of "gamer dating sites" out there that cater to video gamers, but all of them are a joke.  If you don't believe us, we would highly encourage you to take a gander at them all, and witness the 10-mile wide quality chasm you see between us and them – there really is no comparison.
So what makes LFG the #1 World of Warcraft dating site on the net?  Let's start with safety and security.  LFGdating is the only gamer dating site that features 3-layer, 256-bit SSL encryption throughout the site, meaning your personal data is our number one priority.  Once again, no other gamer dating site can make that claim; LFGdating is the only dating service that can confidently say that your personal information is as secure as possible.  Next up is something even cooler: LFGdating is a 100% ad free environment.  From the time you sign up to the continuous times you see who's been checking out your profile, you will never seen an advertisement.  Impressed yet?  No?  Okay, fair enough, we've got more!  Like our competitors, LFGdating is free to sign-up and get your profile started.  Where we take a step up in quality however is by offering a premium subscription service, which you will find at extremely comfortable prices, effectively eliminates the spam, bots, and barrage of who-knows what that will surely find its way to your inbox when/should you waste your time signing up at those imposter gamer dating sites.
So what are you waiting for?  Head on over to LFGdating.com and create a profile today!  And don't forget to invite those WoW singles via our refer-a-friend page!