It's really hard to pick a favorite meme, but this Boromir one from Lord of the Rings has got to rank right up there at the top.  And really, can you think of a better choice of meme-age to roll out a sneak-peak announcement for an upcoming feature?  That's what I thought. So now that we've braced thyselves, let's get on with the ominous LFGdating web development news!
Like Boromir dramatically announced above, more personalization is coming to LFGdating, and we are really excited to hit launch on this latest web development project. Perhaps the neatest thing with this latest feature is that much like the last dozen, this idea spawned straight out of our amazing user community.  We received hundreds of emails on this idea alone, so it makes us that much happier to roll it out since this site in reality is for you, the user.  So what exactly does this all entail, then?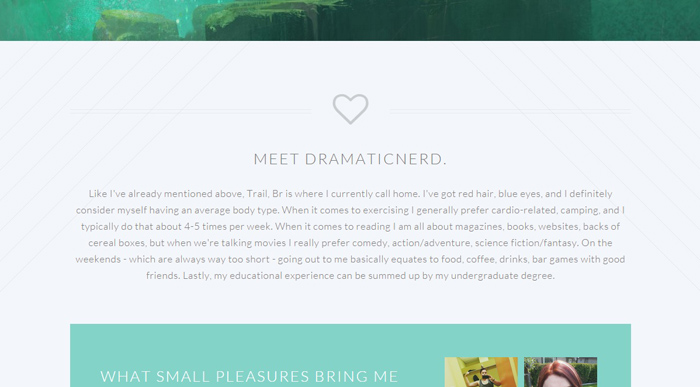 On each and every profile page, you've probably noticed that our system will automatically generate an "About Me" section or paragraph covering all your most important, up-front details.  We'll admit, it's not perfect, but our favorite aspect of this is that it's not just another list like you see on every other online dating site.  So, with that being said, our amazingly loyal users will soon be able to completely customize that section with their own words.  So then, not only will you have the ability to customize the "Say Something" answers in the green box on your profile, but you'll also be able to fully customize and concoct your own "About Me" section.  Oh, and don't forget: you've also got the ability to change and upload your own cover photo to tell your personal brand even better!
While I sadly can't peg a specific launch date for this feature yet, I will say that we are getting pretty darn close to the finish line, so stay tuned to our blog, as well as our Twitter, Facebook, and Google + feeds for when we do break the news!  In the meantime, enjoy LFG, and heck, enjoy some more funny memes!