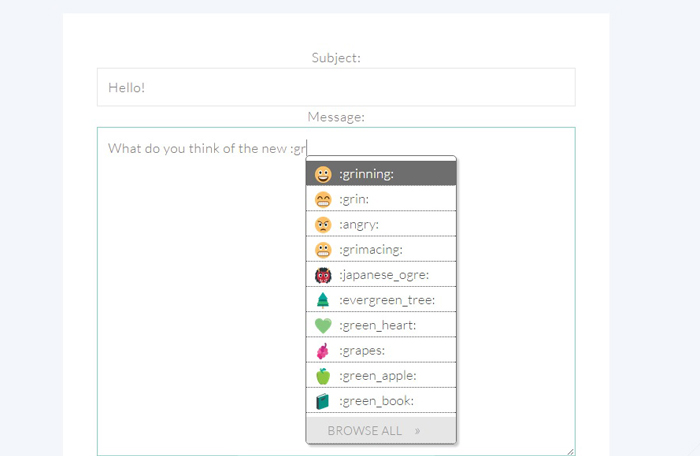 New Feature: Send Messages with Emojis!
October is here, and with the turn of the calendar comes yet another new feature at LFGdating.  We've teamed up with the awesome folks over at EmojiOne to integrate their fantastic emoji package right into our premium messaging system, so whether you want to simply liven up that first message to that special someone, or you just want to send a quick wink, we've got you covered.  More details and screenshots below, as well as some exciting new features for free members!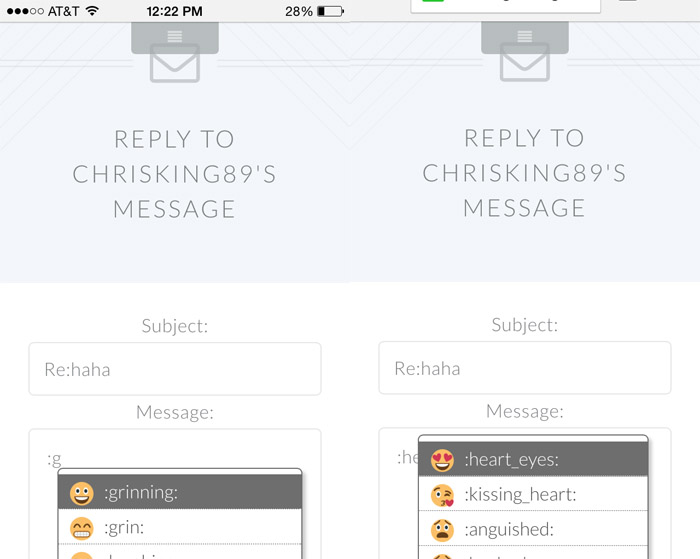 So let's start with the new messaging system!  Adding emojis is incredibly simple as your crafting that eye-catching, romantic message: simply type in a colon (:), and our magical system will automatically open up and easily lets you choose the one you want, whether you're on your laptop or your iPhone.  To be honest, it doesn't get much easier than that, but wait – it actually will!  Consider this our phase one: soon you'll be able to simply click on the emoji keyboard on your mobile device, and have them inserted directly without even having to start with a colon; this feature will also be available for laptop/desktop users as well.  Pretty awesome, eh?
So now on to the free users features, which is maybe even more exciting.  While I can't divulge too much quite yet, I will say that we're going to be cracking open even more functionality for free users, and let's just say emojis in one way or another may just be part of the functionality.  Much more on this soon, as we're already at the 66% completion rate on this feature!
It's pretty incredible to look back and see all the new features and functionality we've added to LFG over the past six months, and the rest of the year and beyond is only going to be that much bigger.  With more users, more activity, more messaging, more functionality, and more advertising than ever before, LFGdating is without a doubt the #1 geek and gamer dating service on the Interwebs, and it ain't even close.
If you haven't created a profile yet, click here to raise your LFG flag today!  Stay tuned for more updates, and thanks for stopping by LFGdating!