Hi, all!
LFGdating is teaming up with Allyn Casting to help cast a new reality show. We're pretty excited for this new project. Please read below if you're interested in potentially being casted!
Kinetic Content, The Producers of Married at First Sight and Seven Year Switch are looking for couples in online relationships who have not yet met for a new project they are creating for a major cable network.  If you are in a serious online relationship and haven't been able to meet yet and think you would like to finally take your relationship offline, they want to hear your story.  If you are interested you can apply directly at onlinelovers.castingcrane.com or if you have any questions please contact Casting Producer Heather Allyn at allyncasting@gmail.com.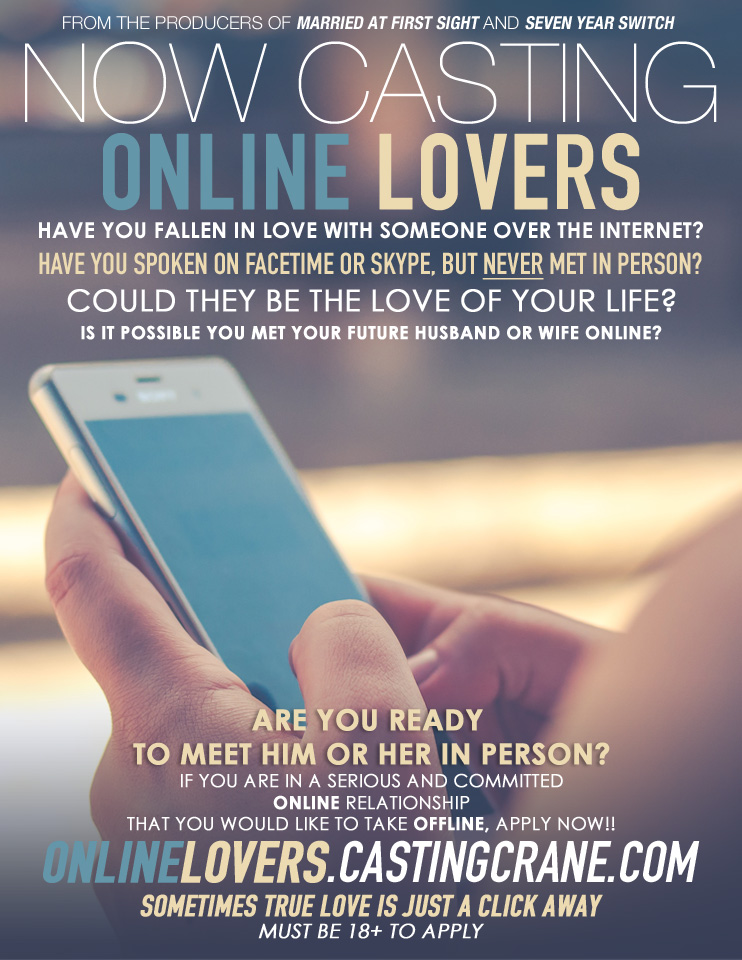 Think you fit the bill? Reach out and find out!