Even though stores and towns are pushing the decorations and music earlier and earlier every year, Christmas still tends to surprise the heck out of most of us come I don't know – December 23rd.  With just hours until Santa, Father Christmas, or the portly guy in red comes barreling down your chimney, you frantically search for that perfect, "meaningful" gift for your significant other.  But what about your gamer boyfriend?  He probably has everything, so what in the world should you get him?  That's where we come in – welcome to LFG's annual "What to Buy your Gamer Boyfriend for Christmas 2014" special.
What to Buy your Gamer Boyfriend for Christmas 2014?
1. Video Games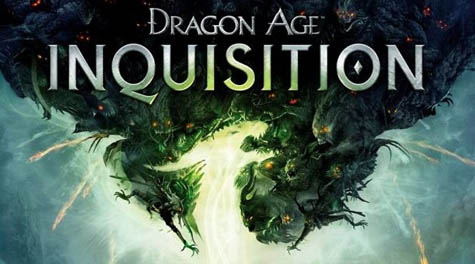 Yeah, so let's just start with the obvious option here.  While you want to make your gift – or at least one of the gifts a "thoughtful" one – most gamers would think receiving that one game they wanted from their significant other as just that: awesome.  So where do you start?  Well, if hints haven't been dropped already, you can always ask, but that tends to take the fun out of it.  Next up is to take a peek into his library of games to see what he has, and therefore what he does not.  You can also get a good glimpse of genres he prefers, and can use that as a baseline when you're shopping.
Between all the recently released games, and ones that are set to debut over the next 45 days, you've got plenty of options to deliver a highly-sought game that he will most definitely enjoy.  If he's into epic role-playing games, you've got solid options in Dragon Age Inquisition and the latest World of Warcraft expansion pack, Warlords of Draenor.  If RPG's aren't really his thing – or if you don't want him to vanish for days or weeks at a time – you can always go the first-person shooter route and get him the latest Call of Duty title, Advanced Warfare.  And of course there's always the latest Grand Theft Auto.  Chances are he probably has one of those four, but a quick glance at his library along with some covert human intelligence should provide enough guidance on which one he really wants you to get him.  What if he's already got all the major titles, you ask?  Ahh, well, we have other options, and they are awesome.
2. Retro Video Games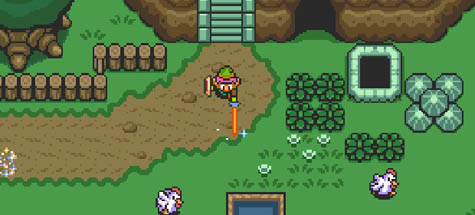 While retro to one gamer may mean something entirely different to another, if your boyfriend is in the late twenty to early thirty something range then anything in the NES, SNES, or Sega Genesis range would completely blow his socks off.  If he's older, you can go as far back as Atari, and if he's a few years younger then the N64, PS1 range would just as easily generate the same desired effect.  The only potential road block with this gift is availability; price, on the other hand, would come second.
One of your best bets if you are looking for something specific, say a Super Nintendo with "A Link to the Past", then eBay will likely be your best bet.  I would of course recommend getting started now though, just because auctions will likely start lower now since it's not quite December; plus there will be less folks searching for retro games, so you should definitely have more options.  Your other bet is if you live in an area where there's an actual brick and mortar storefront in town that sells retro games and their respective systems; they are getting harder and harder to come by, but for example here in Houston where I live, Game Over Videogames would be the place to go.  If you're not into eBay, you'll really just have to run a Google search and see what's in your area.
If you're dating a gamer, a retro video gaming gift is honestly insanely hard to beat!
3. Good Books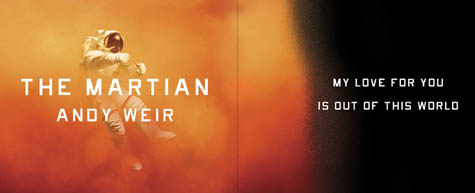 If you've had to drag your guy away from his television screen and the Mass Effect series, chances are he is into a good story.  Who isn't?  That's where the gift idea for not just books, but good books comes into play.  I think we've all scrambled late in the holiday shopping season and grabbed one to three of the first books we saw on Barnes and Noble's "Best Seller" shelf, but did we really have the recipient in mind when we did this?  Probably not.  Books, if aligned well with your boyfriend's tastes, can be exceptional gifts that aren't too crazy on your bank account, even if you go new hardcover.  So what's out there then for this Christmas?
If you're guy is into science fiction, it is hard to beat Andy Weir's still-brand-new Mars thriller novel, The Martian.  This stellar (no pun intended) book was just picked up for a huge movie deal with Matt Damon, and there's a good reason why: the story is easy and quick to read, and it's awesome.  Can't go wrong with that one.  If you're looking for more options, you can also go retro with books as well: Orson Scott Card's Ender's Game is arguably my favorite sci-fi book of all time, and is sure to be a favorite (even if he's read it already, but he hasn't since childhood); The Forever War by Joe Haldeman also deserves a plug as well.
In the end though with books, you really can't go wrong with Amazon's product suggestion feature on their website & app.  Better yet, you can also land "barely used" books for basically $1-$5 that look barely new, but they may take a few weeks to actually arrive since they are coming via a third party.  Translation: start looking now! (Last minute book plug that every guy will like: The Road, by Cormac McCarthy – one of the best books ever written, period.)
So, there you go – you've got yourself a huge head start on the rest of the shopping world, and your guy is sure to smile when he sees you got what he really wanted come Christmas.  While we could write thirty more pages on other great gift ideas for your gamer boyfriend this Christmas, this is where we leave the creativity up to you to leave the LFG community with some more killer ideas!  Drop us a line below, best of luck in your holiday shopping endeavors, and thanks for stopping by LFGdating!