We want the upcoming World of Warcraft film to be the bees' knees. Actually, we want it to deliver more than the final Hobbit installment delivered. The problem, though, isn't that the film should be great. The problem is that films adapted from video games are a tough sell.
Remember Final Fantasy: The Spirits Within? Neither do I, really. I remember the beautiful animation, and the amazing ambient music at points, but the fact remains that I saw it and moved on. Final Fantasy as a series is to me what a football is to a professional football player. I just need to have it around even if I'm not playing it.
Remember the Silent Hill movies? Neither do I, really. I remember the anticipation. I remember the excitement of the line at the theater. I also remember the faces of the people as we left. We were all glad we saw it, but nobody I saw it with was dying to return. And Silent Hill is a spectacular series!
Remember the Street Fighter movies? If Van Damme wasn't in them, I'm pretty sure whoever did watch them, wouldn't have watched them.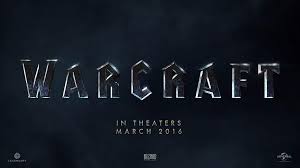 Warcraft, the film, has more lore and story to pull from than any video game-turned-film ever. Period. So Blizzard needs to get this right. This is more than a film. It's a battle to make sure that films from video games can continue, and even thought the track record could be better, we want this to revolutionize the product. Video games mine lore more than any other aspect of our lives. We want the films to reflect that.