With January in the books and Valentine's Day just two weeks away, we couldn't imagine a better start to 2023 for LFGdating and our enormous community of single gamers. From launching an entirely new member experience on our website to an addictive way to taste new, undiscovered matches every single day, we've shipped a ton of new features that the community is tearing into with many more exciting things to come.
Recapping End of 2022 Launches
If you were tuned into our blog in October, Casey and I met up for an LFG work weekend in Nashville, TN, and outside of touring the city's many taco offerings, we also finished up and launched *an entirely new user experience for logged-in users on our website*. Internally and externally, we're calling this new version of our website version 3, or v3 short, and it's an epic improvement from our last website experience with brand new:
Matches Experience w/ new filters
Profile pages
Messaging
Favorites
Account management
And way more
Since launch, we're witnessing a significant improvement in engagement, and the post-launch member surveys we've been running have provided extremely positive reviews – particularly around our new matches experience.
But that's not all: we also launched a brand new feature in December that we're calling Discover: every day, and we mean every day, members in the United States get 3 new curated matches that our algorithm will think they'll like. Yes, you heard that correctly, every day – 3 new curated matches, and this is BEYOND our existing matches system which allows all members, without needing a premium subscription, to endlessly browse and favorite matches until the end of time.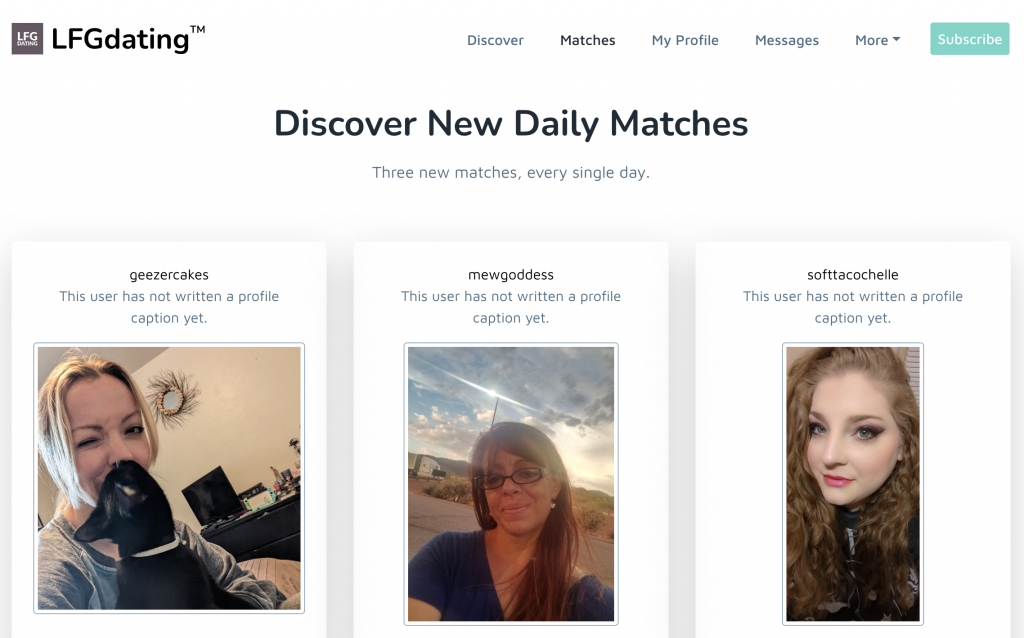 But the real question is what do our users think of the Discover feature? Well, on average, our Discover page is viewed more than twice per visit per user, which means everyone that logs in to our website experience here in the states is visiting this feature on average more than twice per visit – we'd call that a positive trend!
What's Planned for 2023
So what do we have in store from a dev standpoint for 2023? Well, in short, we have a ton:
More matches improvements
New "Wink" or "Poke" like feature
Mobile app improvements
Launching a new exterior version (v3) of our website
Since launching v3 on web in October, we've been running surveys with many of our members to garner critical feedback on where and how we should continue to improve, and we've got some great pieces of advice for improvement as well as for new features altogether.
On the matches end, we're looking at adding a way to allow users to save their match filters, so that way every time you search you've got your settings saved. On the new features end, one of the things we're looking at building is something along the lines of an old-school "poke" feature (if you're old enough to remember that from the early Facebook days); in short, this would be yet another free way for members to signal other members that they're interested – while you can do that today with profile views and favoriting, we're always looking for ways to expand this to our free users.
And of course, we're always working on improving the user experience on our LFGdating mobile apps for both iOS and Android, so lots planned for those throughout 2023. Lastly, we also plan on wrapping up our new v3 experience on web for the exterior portion of the website (the logged out portion of our website), along with many, many other exciting new updates and features which we're keeping classified for now.
Thanks to all our incredible members for a stellar 2022! We're thrilled our community is loving the new user experience on the web, and we can't wait to roll out even more improvements as we get into the heart of 2023.
Don't have an LFGdating profile yet? Click or tap here to create a profile and browse local matches for free!