Gamer girls are not a myth.  Seriously.  They are not mythical creatures, nor are they afraid to tell the world that gaming is one of their favorite hobbies or passions.  And as one of the co-founders here at LFGdating – the premier gamer dating site and mobile app on the Internet – I would know since we have tens of thousands of real gamer girls throughout our ginormous community.  So while this article could very well simply tell you how easy it is to meet a gamer girl at LFGdating, I'd like to focus on how simple it is to meet the woman of your dreams outside of the gamer and geek online dating world, because the best dating advice has and always will be to put as many lines in the water as possible.  Sometimes the gal or guy of your dreams may be in front of you in Starbucks or reading a nutrition label at Whole Foods – this guide is for those real life – excuse me, IRL – encounters, since come on – we've got you covered here online.
First Off, Let's Dispel the Gamer Girl Myth
If you thought gamers in general were fighting uphill stereotype battles (living in your parent's basement, Mountain Dew addictions, etc.), then multiply that times 10 for the gamer girl community.  While one of our company objectives here at LFGdating is to locate, close with, and destroy (sorry, former Marine here) those stereotypes, gamer girls have an even bigger social acceptance hill to climb, especially since perhaps the biggest stereotype they face is that they're this uber tiny segment of our society.  Not to mention the other sexist stereotypes they have to deal with like lack of skill, or how "a gamer girl couldn't possibly be attractive", and you can see just how big of a problem these stereotypes have become.  It's all bogus – gamer girls are not a myth.  They number in the millions, they have been kicking our asses in CS:GO and League of Legends for years, and they don't live in their parents' basements.  Furthermore, why don't you ask Ronda Rousey, Natalie Portman or Mila Kunis what they think about video games?  Or just take a peek at one of the tens of thousands of gamer girls that are live streaming on Twitch at any given point.  Plus, there have been countless discussions over on Reddit of gamer couples who have met online and off – a simple Google search will show you even more examples, but we'll leave that to you.  So how about we crush this gamer girl myth once and for all, shall we?  Excellent.
Okay, They Exist, Then Where are They?
While the title of this guide is "How to Meet a Gamer Girl IRL", a small but still significant part of the "How" is "Where".  And since our focus here is offline gamer dating, let's touch on a number of great places where you can find and meet that special gamer someone.
Arcade Bars FTW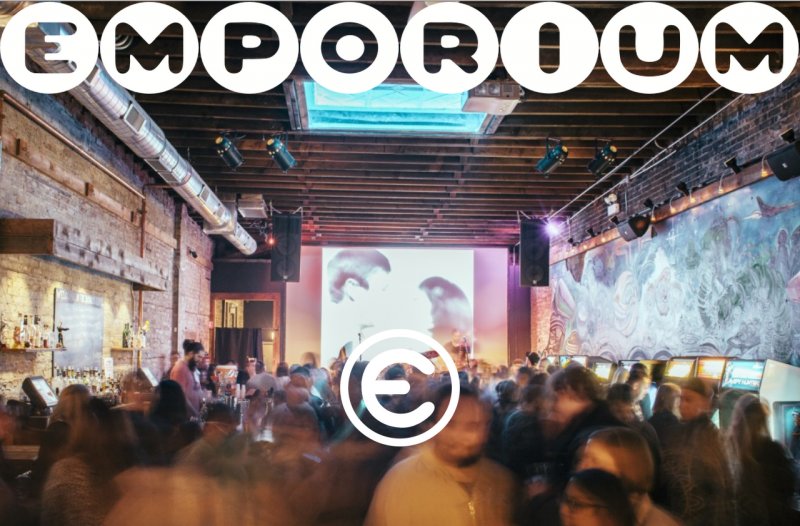 Whether you're in Chicago, Atlanta, or Grand Rapids, MI, there's likely one or more arcade bars in your neck of the woods that is just an Uber ride away.  If you happen to live out in the country, then this route may not apply to you, but since these are starting to sprout up like pimples on a high schooler's face I would wager you'll start seeing these out in rural America soon enough.
Throughout our work weekends and travels, Casey and I have checked out and reviewed a number of arcade bars and battle pubs around the country, and there are literally hundreds more on our bucket list that we intend to sample.  From Battle & Brew down here in North Atlanta, to Stella's Lounge up in Grand Rapids, MI, these joints are becoming the norm, and just wait until you walk inside on a weekend as these establishments will be absolutely packed.  So if you live in an urban area what are you waiting for?  Call up some buddies, ask Alexa (soon enough she may be telling you about your new LFGdating matches) to call you an Uber, and check them out.
Conventions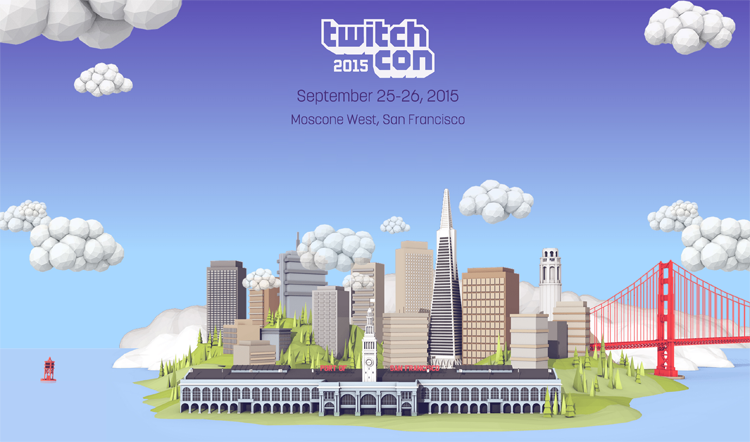 Just this past summer Casey and I were manning the LFGdating booth at Supercon 16 down in Miami, FL, (holy moly was it hot – milk was a BAD choice), and the male to female ratio had to have been split 50/50.  Gentlemen, if you're looking for a gamer girl IRL, then get yourself a one or two-day pass to the next video game and geek convention in your area, and check it out.  No, not every woman there is going to be dressed in cosplay – in fact most probably aren't, so again try and let go of those stereotypes and walk in with the intention of meeting real women, because that's what the mythical "gamer girl" is – she just shares more of your interests than others.
Furthermore, while Casey and I are still strategizing on which convention we should attend next (Twitch Con maybe?), keep in mind that many of these events also hold IRL speed dating events with anyone who wants to participate.  Don't believe me?  Considering LFGdating has been asked to sponsor many of these events, trust when I say that they exist, and typically will be held either at the convention or off-site at one of the major hotels.  You can't get more specific than that in finding a gamer girl, so why not attend one and see what happens?  At the very least you'll have a blast with some of your friends, and hey, maybe you'll get to meet Casey and I at the LFGdating booth!
Literally Anywhere
If you've browsed some of our female profiles here at LFGdating, you'll quickly find that outside of gaming these women like to do just about everything else non-gamers like to do, so keep in mind that you should be looking everywhere.  While you're definitely more likely to meet women that do not play video games, the awesome part – and this is a tenant here at LFGdating – is that a true love connection will ALWAYS go deeper than a hobby or shared interest.  While it's nice to have that overlap, it should never be the focus.  And best of all, since video games have become such a prominent aspect to our society, chances are the woman you just met at Starbucks will probably enjoy picking up a controller and playing some Destiny with you – maybe not for multiple hours, but that's how successful relationships go.  You find someone you connect with on a deeper level than a hobby or interest, and then you support each other by doing what the other partner enjoys – maybe not all the time, but I guarantee on a fourth or fifth date if you challenge your girl to a round of Mario Kart 64 she will almost surely say yes.  And she'll also probably kick your butt.
Alright, So How do I Make my Approach?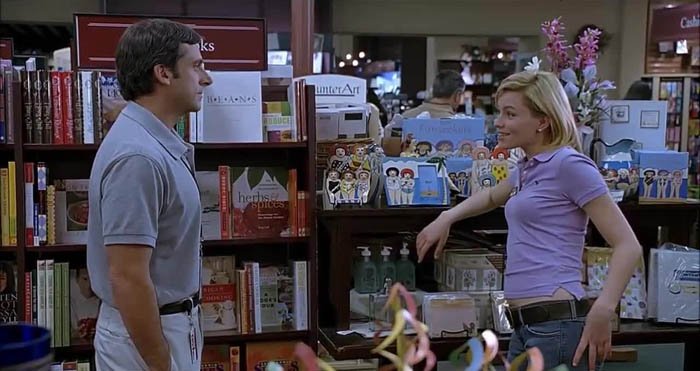 Now that we've broken down the where, let's talk more specifically about the how.  The neat thing about this is that the IRL experience is ultimately no different than when you're sending your first message on LFGdating – you're nervous, it's your first approach and impression, and you want to succeed.  So whether you're about to craft your first message or walk up to that girl reading a book's back cover in the aisle of a book store, your approach should always hit three areas: confidence, introducing yourself, and focusing on them.
Confidence is King
You'll read it in every dating advice article and book in existence, and it's still true: you have to have confidence in yourself.  What I've always done is tell myself that this is my only chance, and quite frankly it probably is: what are the odds you'll ever run into this woman again?  Don't have any regrets, so when you walk up to her make sure she knows from the get go that you're not nervous, and that you're there because you absolutely wanted to talk to her, and no one else.  She'll not only appreciate that – she expects it.
Introduce Yourself
You know what the best pickup line is?  "Hi, I'm [first name], what's yours?" I know, it's not funny, it won't make your buddies laugh, but it's above and beyond the only pickup line you should ever, ever use.  You know why?  Because it's incredibly simple, you won't forget the punch line, 99% of women hate pickup lines anyway, and it gives you an extremely easy path to a normal conversation.  If you want her phone number, kick off your conversation with this easy intro – you can thank me later!
Focus on Them
While I included the Andy Stitzer, 40 Year-old Virgin image for humor purposes, please do not take Andy's approach that involves only asking questions.  While your focus should absolutely be entirely about them – which involves questions – don't go overboard with this.  Conversations should have a natural flow to them, so while it can be challenging to avoid an awkward moment now and then, just keep in mind if she likes you – and if you're confident and you didn't drop a disastrous pick-up line to start – then she'll help keep the conversation moving until you're ready to close and ask for her phone number.
You see, it's not all that hard after you put some rational thought behind it, is it?  Gamer girls do exist, and they are not hard to find.  While LFGdating offers perhaps the simplest method to meeting the gamer girl (or guy) of your dreams through our website or mobile app, your IRL options for meeting one are endless – you just have to put yourself out there, and be yourself.
Thanks for stopping by LFGdating's gamer dating blog, and stay tuned for more great guides from the co-founders!  And if you haven't created an LFGdating profile yet, click here to get started!