Boston. The place where, 245 years ago, a whole bunch of upset colonists dumped crates of tea into the harbor. Also the place where the 10-1 underdog Red Sox brought home another World Series championship. Once again reminding the world that they shall not be underestimated or a small group of Bostonians will take matters into their own hands.
As gamers, we like taking things into our own hands. Like controllers, keyboards and mice. And headsets. Except when they're on our heads.
As annual hosts of PAX East, Boston has carved a special place in our hearts, and not one that is shaped like a cup of tea but rather a pint of Guinness. With all the great Irish pubs like The Plough and Stars (check out their meatloaf), LFGdating looks forward to eating and drinking our way through PAX East once again.
We know that PAX East is about gaming. And yes – we'll be in Boston to celebrate all the goodness of games. Games bring people together. Games challenge our mental acuity as well as our hand-eye coordination. Games ask us pivotal spiritual questions like, "Why the hell am I up at 1:30 A.M. trying to get my 10th crown in Clash Royale?"
And yet, Boston offers so much more. We'll be 2 weeks too late to watch Dropkick Murphys live. We could watch a good Eastern Conference showdown between the Celtics and the Pacers. Or we can attend the always fun PAX East after hours parties strewn about the downtown area. If you think what you see during the day is crazy, wait you see attendees at 1 A.M. with a couple (or much more) drinks in them. That's the party right there.
We do have fond memories of 2018. PAX East 2018 was a riot. Our favorite moments include, in no specific order:
Earning a receipt from The Phoenix Landing that only included 8 Guinness' and an order of nachos.
Launching LFGdating.co.uk, our standalone UK site!
Repeatedly shouting across our AirBnB, "ARE YOU A NAHC!?" "I'M NOT A NAHC!"
Pax East 2019 will be even better. Of course, we look forward to walking the floor and making new friends with Indie devs and Twitch streamers. We also look forward to the insane cosplay that will be on display (again). What we're really looking forward to though is walking the Boston Convention and Exhibition Center and meeting LFGdating members who have met meaningful people on LFGdating.com.
Another reason we're amped to arrive in Boston is because this year we'll be running at full steam. We are closing in on launching our iOS and Android apps in the coming month. And before you say it…we know. It's a long time coming.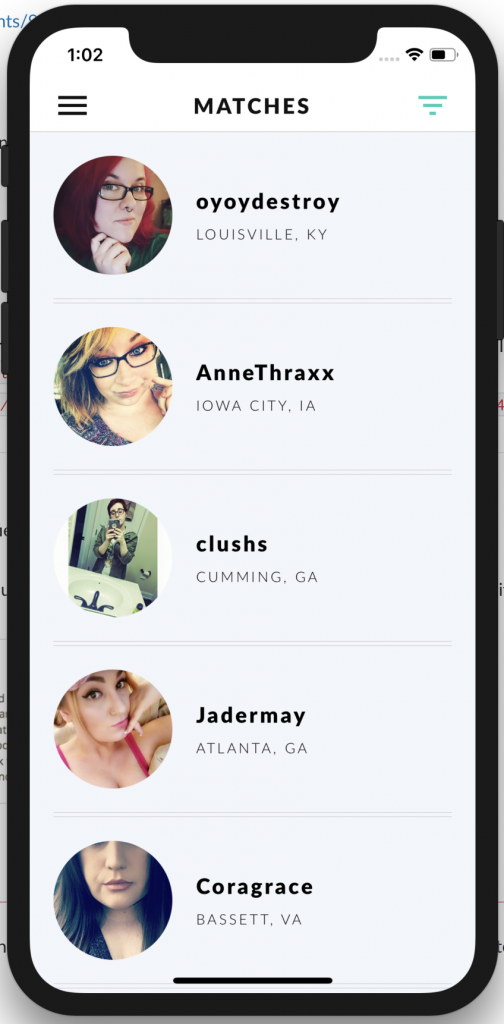 Take a look at that Matches screenshot. Clean, crisp, full.
Coming to PAX East 2019? Let us know so we can see you there! Until then, visit us and start your profile today. You never know who you'll meet until it happens!