A few months ago, the first official LFGdating mobile app screenshot batch dropped like it was hot (come on, it was July), and as we approach Halloween we've got another incredible and exclusive screenshot to share.  As a reminder, the LFGdating app will launch for both iOS and Android platforms in late 2018, so mark your calendars.
Right now the app development team is knee deep in our matches system development, and that's where we have one of our most exciting screenshots to date: the default matches experience.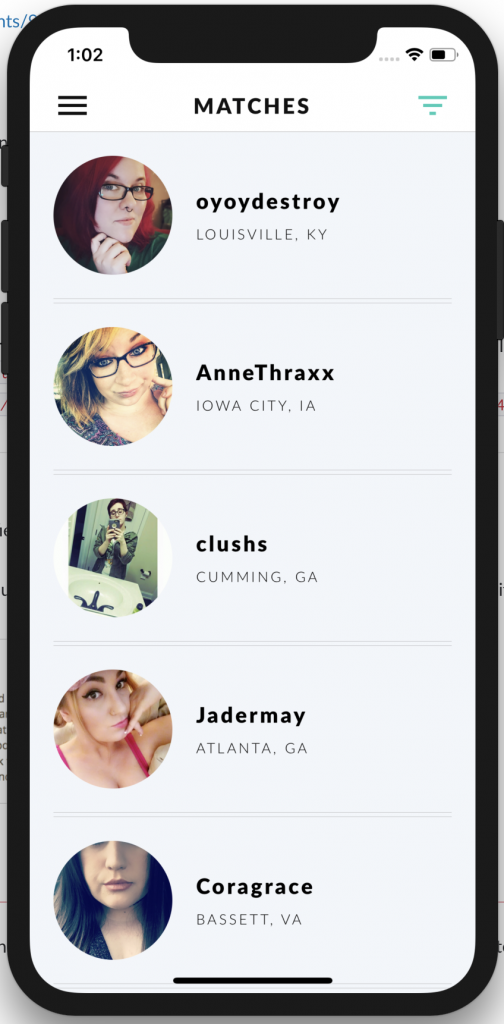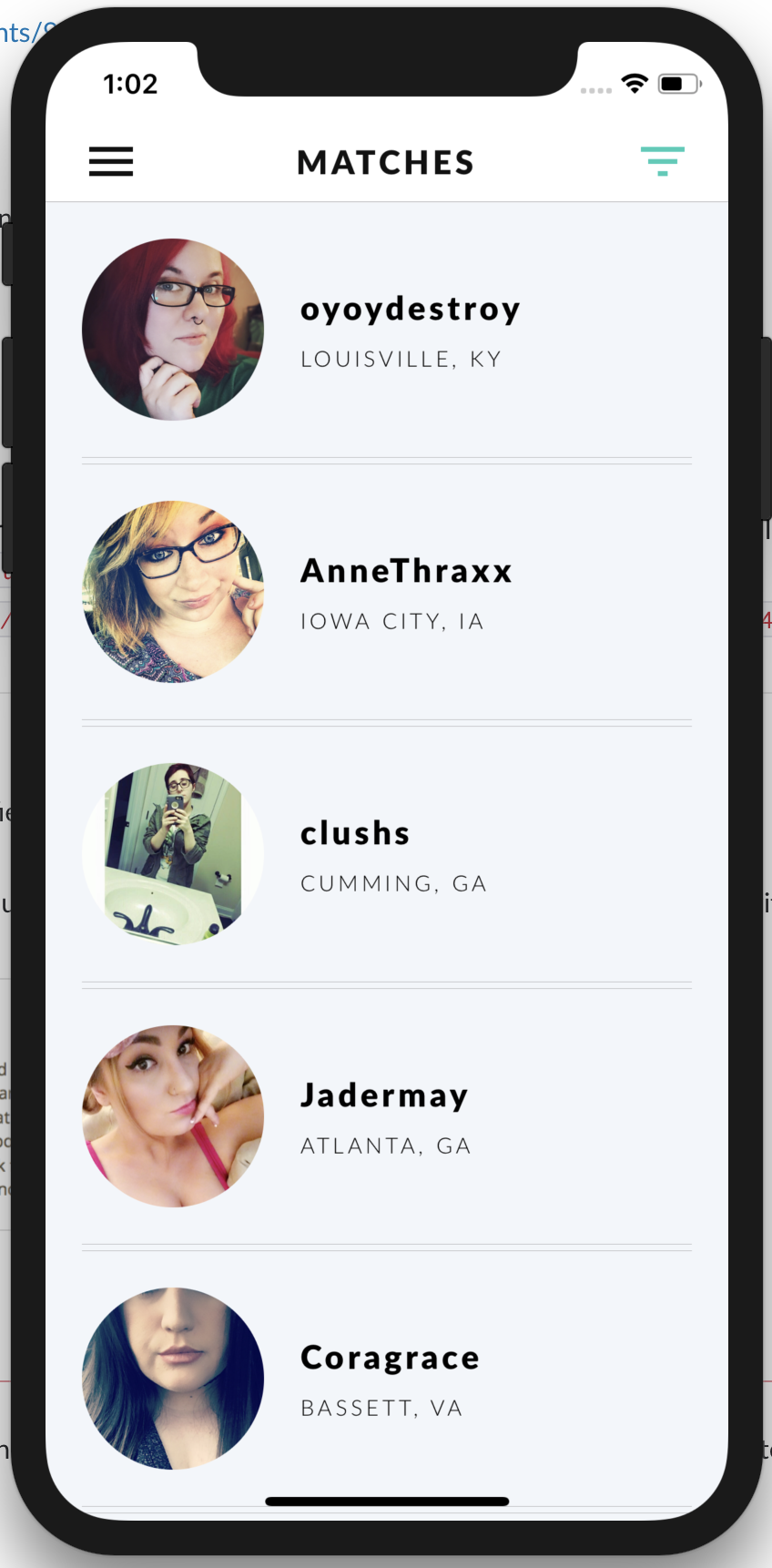 While every other dating app known to earth has taken on the Tinder approach, we've stayed true to "open sandbox" online dating approach that has worked so well for the LFGdating web experience.  In the upper right corner of our matches view, you'll be able to one-tap your way into changing location, match filters, and more, while the core experience – the matches – will serve to be seamless and smooth, so you can you find the single gamer you're looking for and send off that amazing first message.
In the upper left is your traditional hamburger menu: one tap there will always take you into the central nervous system in the LFGdating app so you can jump quickly over to your personal profile, check your messages, review your favorites list, or update some of your account settings.
I know, you want more screenshots – we'll have more soon!  As the team wraps up the matches system you'll see more screenshots and info on our filters, what user profiles look like, and also the messaging system which connects our members to the community.  We cannot wait for the LFGdating apps to drop, so stay tuned for more updates!
And in the meantime, if you're a single gamer looking for love, why wait for the LFGdating app when LFGdating.com is live today?  Click here to join the world's #1 dating service for geeks and gamers!