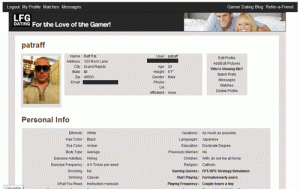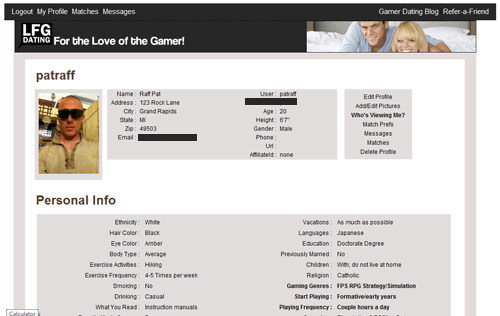 The gamer dating market has been a disaster for years, and LFG Dating has finally brought something that has been sorely missing: authenticity.  If you are brave enough to venture out into the video game dating scene online, you'll find that everything not named "LFG" is connected to databases from other dating sites, that are filled with thousands upon thousands of fake accounts, bots, and spammers.  On top of that, the advertisements to actual, real people is likely 25:1.  Well LFG Dating is here to change all of that, and the hundreds of users we've been honored to welcome during this exciting beta phase have enjoyed LFG's homemade, ad-free dating system as they've connected with real gamers in a 100%, stereotype-free online dating environment.  Because that's what we're all here for, is it not?
Another layer of authenticity that our competitors simply cannot match is security: security of your personally identifiable information through 3-Layer, 256-bit SSL encryption.  We're serious about gamer dating here at LFG, and we are working hard with our investors to bring a homemade, world class dating environment to single gamers eveywhere, because you deserve it!
So stop wasting your time with our so-called competitors, and join the most exciting, real, completely authentic gamer dating site in the world – LFG Dating!  Did we mention it's free?  Click here to join today!