Ugh.  We've all been there.  Okay, well maybe not all of us, but most of us.  We head down to the local watering hole with those clowns we call our friends, and spend all night working up the courage to buy that cute girl a drink, only to have her say "thanks", and quickly walk away.  Before you even have a moment to soak that whirlwind moment in, the bartender is throwing ice at you to get you to pay your bill.  "That will be ten bucks, boss."  Ten bucks for a pina colada? Seriously?  Yeah, like I said, we've all been there, but with LFG we present a new alternative.  Read on for more!
Raise your LFGdating Flag this Holiday Season!
As the founders here behind the scenes at LFGdating, as we mentioned above, we've been there – wasting money and wasting time at the bar scene, only to come up with empty wallets and laughter from our buddies.  However, there is an alternative: LFGdating.  Why spend $5-10+ of your hard-earned dollars buying that cute girl or guy a drink at the bar, when you can spend a measly $5 to message every single one of your LFG matches for an entire thirty freaking days?  Sure, you could go to the big-box online dating sites, but you'll spend even more money there: eHarmony's six-month plan is a whopping $180 bucks, folks, while LFG's lifetime plan (yes, you read that correctly) is a shockingly inexpensive $50. Five bucks ladies and gentlemen: you probably found more in your winter coats this season, and with that comes absolutely unlimited messaging to every single one of your LFG matches.  Oh, and maybe best of all: that special someone on the receiving end of your LFG email doesn't have to be a premium subscriber to respond!  Yeah, we thought you'd like that.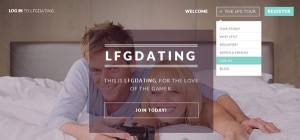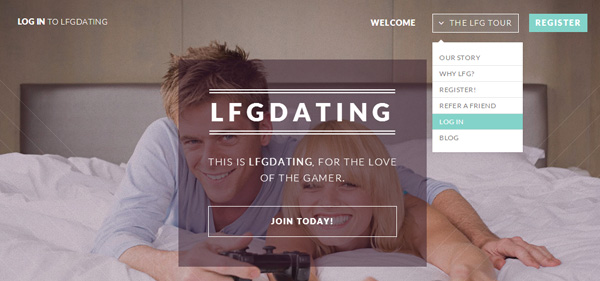 If you're ready to skip the bar scene this holiday season, look no further than LFGdating to find that special someone you've been searching for all year long.  We are American-made, we're growing like Manute Bol in grade school, and our premium plans are without a doubt the biggest online dating steal of the season.  So what are you waiting for?  Click here to raise your LFGdating flag today!