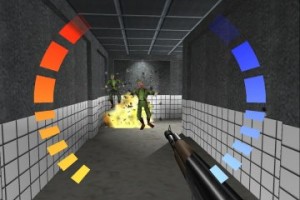 What would a Top 100 video games list be without controversy?  While I would bet the mortgage that I don't have on their ever being one, it would be boring anyway.  What would be neat is if a huge online publication would post one and disable comments; I think the gaming corner of the Interweb would effectively implode.  Time Magazine however decided to go the usual route, thereby saving the Internet from implosion, and produce yet another top list, this one entitled "All-TIME 100 Video Games".  Although the comments section garnered the typical hysterical responses, TIME magazine did include one cool, and as far as I know unique feature that I have never seen in a top list: a simple voting tool for each game listed which asks whether the game should be on or off the list.  The poll results can be found here; thankfully, TIME also did the awesome thing by sparing everyone's sanity with the inclusion of a "see all games" link, rather than make you click one by one in order to rack up ad page views.
All in all however it is actually a pretty good list; all of my retro favorites like Golden Eye and KOTOR are present, along with some of my recent passions like Demon's Souls (by passion I actually mean "addiction").
What should've been added that wasn't on the list, and what should be removed?  How about Minecraft?  Do you think TIME should have ordered all of them to actually pick a #1, or does it even really matter?
Last but not least, be sure to head on over and sign up for free at LFG Dating!  We offer the only 100% homemade, authentic, and SSL secure gamer dating website on the Internet, and we are growing like it's cool (it actually is really cool)!  No bots, only real profiles, and run by real people (founded by a former Marine Corps officer and high school English teacher!).
Join the crowd at LFG Dating, and have a great Thanksgiving holiday!
Photo courtesy of Rare; front page photo courtesy of TIME.