Finding someone meaningful is hard. In any walk of life, to be honest. So we're going to try to make selecting the right subscription plan as easy as possible. Because once you have the hard part done, all we want to do is celebrate!
So which subscription plan is right for you? Actually, you may like more than one plan. Below we list the perks of each plan along with a "you may want to pass on this plan if…" kind of deal. Let us share what we've learned along the way to help you make your decision.
Also don't forget to read about what we think you should do when you find someone you like. Or don't read it.
Lifetime Subscription ($75)
Don't like paying a subscription fee? This may be the plan for you. This one-time purchase on your part allows you to gain access to all premium features for the duration of your profile.
This is a great option if you're here to play the long game. If you prefer a more casual approach to online dating and you're not in a hurry, you're like a large group of fellow LFGdating members.
You may want to pass on this plan if you just want to try out the service without a long term commitment.
Six Month Subscription ($35)
This is the plan if you prefer a subscription yet you don't want something monthly. You receive 6 months of premium service at the cost of just over 4 months' price. Again – this is another plan to think of if you're playing the long game.
You may want to pass on this plan if you want to try out the service while paying a smaller price-point.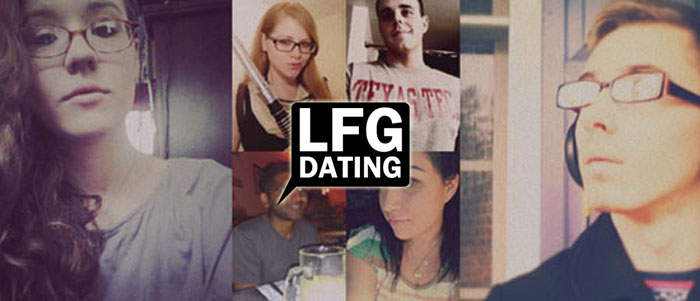 Three Month Subscription ($20)
Want a little more bang for your buck without a long term commitment? This plan is made for you. Save a little bit of money on that third month when you select this plan. We strongly encourage you to give this plan a look if you want something more than a 1-month commitment.
You may want to pass on this plan if you prefer a short or long term plan; this medium sized plan is perfect for you if you want something in the middle.
One Month Subscription ($8)
This plan was made for members who prefer to try a little bit of the service without any whiff of a medium to long term commitment. While we are fervent believers that playing the long game yields better results, we fully understand that a quick subscription at a budget-friendly price does make sense for a large group of our members.
You may want to pass on this plan if you prefer to save funds on larger sized plans or if you prefer not to have a monthly subscription on your books.
So either login or create a profile and get ready to meet someone meaningful!