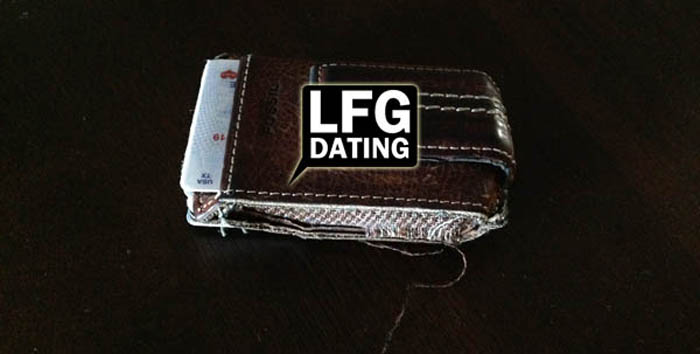 Raise your hand if you've ever wasted hours, if not days out of your precious single lives filling out user profiles, personality tests, and sifting through countless "free dating sites" looking for love; I think we all have, yet why do we still do it?  I know why I attempted it years ago: the average one-month subscription to the big dating sites (you know the two I'm talking about) was about $45, and last time I checked (for research purposes – I'm engaged now!) that figure is still sadly in the ballpark.  So we saved some money, but did what we end up with – glorious spam messages, fake user profiles, and usually zero responses – make up for the countless hours we just wasted?  Isn't our time worth anything?  At LFGdating, we have decided to take the opposite approach, yet balanced it to save you time and money with our monthly subscriptions starting at just $9.95.  That's not even ten of your hard earned dollars – and likely 1/10th of your monthly iPhone bill – providing you with a 100% authentic, spam & bot-free, professional gamer dating venue where you can actually meet and talk with real people. Not convinced yet?  Click below!
I'll be very frank (technically my name is Pat; it's an expression): here at LFG we are extremely proud of our transparency.  Without getting too sappy, LFGdating was founded by a former Marine Corps officer and High School English teacher, and our exciting venture is privately funded.  A few months ago we literally opened the doors (the offices were starting to smell) to arguably the Internet's most ruthless venue – Reddit – with our very own, behind-the-Internet-gamer-dating-startup AMA, or "Ask Me Anything".  The feedback was amazing, and the majority of it was positive.  If you can show me another gamer dating service that is this open, then a free lump of Reddit gold is yours.  Seriously – to my confidence in our service, as well as to my offer.
The LFGdating community is well into the thousands, and we are in the growth express-lane; do we have "millions of gamer profiles", or "hundreds of thousands of single gamers" messaging each other every day?  No, and no – at least not yet.  We are a tight-knit community, but I guarantee if you live near a major city you'll find countless of matches that fit what you're looking for in that special someone.  Worried about signing up and not finding anyone nearby?  That's completely normal, and we'll be honest with you (see how transparent we are?): register and create a profile anyway.  It's free, and you can always come by and check in to see who's popping up in your area.  Many of our users do that very thing weekly, or even daily, and many have already found connections.  Now that's time well spent, isn't it?
With fall coming into full swing, many of us will have the joy of pulling out our old winter coats before heading off to class or work, but for some will come a pleasant surprise – a $10 or $20 dollar bill from last winter in your pocket.  What you decide to put it towards is up to you; we're not going anywhere.
Ready to explore the LFGdating community?  Click here to get started!