At LFG, We Take Online Dating Safety seriously.
Your physical, personal, and financial information security is our biggest priority - review the safety tips below to keep yourself safe as you find love.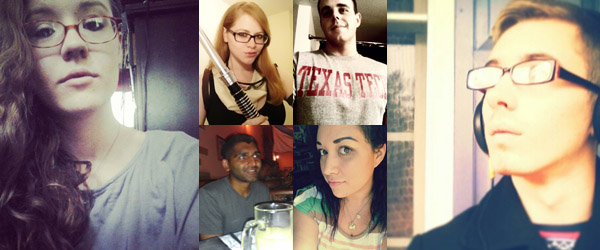 Online Dating Safety Tips
If we haven't told you already, welcome to LFGdating! We are honestly thrilled to have you with us, and are excited to help you find the geek or gamer love of your life. Regardless of whether or not you've created a profile yet at LFG, we'd like to go over some uber-important online dating safety tips for you, and we'll even touch on some offline/in-person dating safety stuff as well. The bottom line here at LFGdating is rather simple: we want you to find love, but we also want make this experience as safe as humanly possible, online or offline.
Protect your Financial and Personal Information
Have you noticed that green padlock and "https" in your browser's URL or address bar? That's our military-grade, sitewide encryption to protect not only your personal information, but your financial info as well. We purchase the strongest encryption certificate available to insure our members can browse as safely as possible, because in our opinion we owe that to you. If for whatever reason you don't notice that green bar or padlock, please let us know immediately.
Never, under any circumstances, will Casey and I ever ask you over email or LFGdating internal email for your payment and/or credit card information. LFGdating is not your "mom and pop shop" dating site: we pay to use the world's number one payment gateway, Authorize.net, which handles all of your credit card information under Matrix-level lock and key. Even should you choose to upgrade with us here at LFG, Casey and I are never able to view your full credit card information, so in other words, if this site were to ever get broken into, your credit card information will be secure. And that's how it should be, isn't it? We think so.
As you message and communicate with your geek and gamer matches here at LFG, we strongly urge you to never give out your personal information like home address, phone number, or personal email address until you are absolutely positive the person you are chatting with is authentic. At the very least, wait for the communication and conversation to develop before you give out your cell or phone number, as it will only strengthen the bond you two are forming. Of course, there are always red flags to look out for, like whether or not the user contacting you has a profile picture. If they don't, ask them why. Or if they ask you for your contact info on the very first communication - dont' be afraid to push back and say you're quite ready to give that out. And of course, never give out your home address! If another member contacts you asking for your home address in order to mail you gifts, flowers, or letters, tell them no. That is a step that should wait until months down the road - make sure you can fully trust the person before you give that kind of information out, as it is the only safe way to do it.
If at any point another user makes you feel uncomfortable, please reach out to us immediately by using our Report a User page, so that way we can rectify the situation immediately.
Offline Dating Safety Tips
So you've found someone online, and you're ready to finally meet this person offline - that's awesome news! We still want you to be safe though, so we want to share some important things to keep in mind as you begin this exciting step in your budding relationship.
Make sure you know the other person well enough. How long have you been talking with each other? Are you confident she/he is who they say they are? Trust your instincts.
Always make sure you meet in public for the first, or even the first few times. Why risk it when it's so easy to meet at the coffee shop on the corner, or at a busy cafe after work? This one is a no-brainer.
Before you leave for the date, make sure you let a few close friends know when and where you'll be going, just in case; make sure they have your cell phone number as well. Oh, and make sure your phone is fully charged as well!
Hold off on the alcohol. Honestly. You can still have plenty of fun on a date without bringing alcohol into the equation (wow do I feel old writing that, but it's true!), so why add to the risk factor?
Agree to meet somewhere - don't let them pick you up for your first date. There's nothing wrong with keeping a little bit of respectful distance at the beginning, so agree to each meet a pre-determined place rather than "carpool".
If you go to the bathroom, don't leave your cell phone or purse on the table! Again, why risk it?
If you're meeting someone as part of a long distance date, and you travelled far from home to meet this match, please remember to tell your friends and family the details about your trip. Also, when you do arrive, use a taxi or snag a rental car rather than letting your match pick you up. Finally, just like the advice above, agree to meet your date in a public place.
We couldn't be happier that you've decided to choose LFGdating to find your true love, and we wish you nothing but the best experience moving forward. Please keep the above safety tips in mind throughout your entire experience - online and off - and from both Casey and I, welcome to LFGdating. Click here to create a profile today!