Terms and Conditions
By raising your LFG flag and becoming a member, you agree to the T&C's below.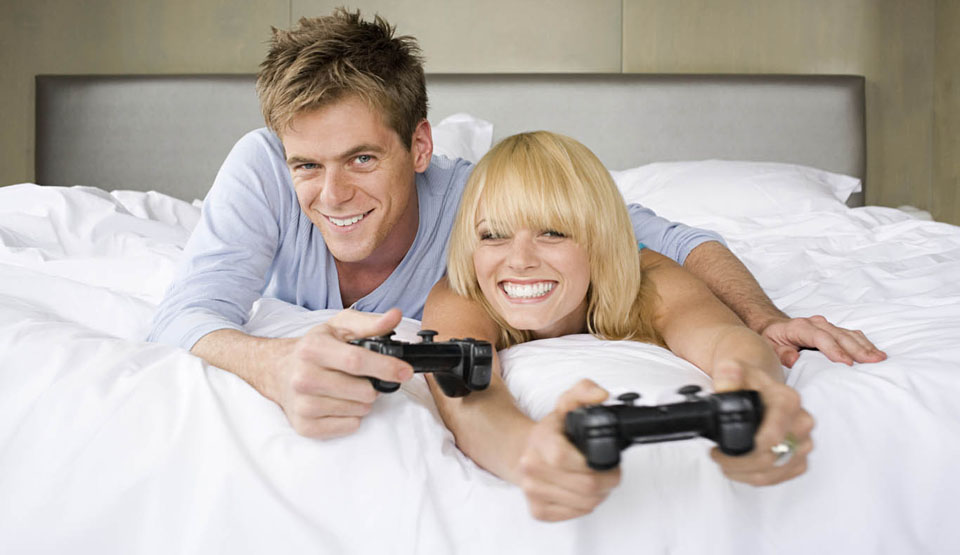 Thank you for visiting LFGdating.com, a company owned and operated by Glass Boot Ventures LLC. By becoming a member of LFGdating.com, or using any of LFGdating.com's services, you agree to the Terms of Use set forth below. If you oppose any of the material, tone, or philosophy behind anything found within the Terms of Use, please do not become a member.
*Definitions: (a) Members and/or subscribers will be referred to as "Users", (b) Your user account will be referred to as "Account", (c) LFGdating.com website where LFGdating.com's services (Services) will be rendered will be referred to as "Website" and LFGdating.com's "Apps".
1. Eligibility
By accepting the Terms of Use, you hereby acknowledge the following items: (a) that you are at least 18 years or older, (b) that you are single and NOT SEPARATED OR MARRIED, (c) that you are not a convicted felon or convicted of any sexual offense, (d) that you are not a competitor of LFGdating.com or that you will not use the Website under false pretenses or for an unintended use, (e) that you are fully capable of making this decision and are legally responsible in doing so.
2. Membership; Subscriptions; Renewals; Cancellations
A. Membership and Subscription: While a User may create a profile and enjoy some of the features of the Service, only paying customers may enjoy the full benefit of Services rendered by LFGdating.com, such as contacting other users. LFGdating.com reserves the right to remove, at LFGdating.com's own discretion, whether temporary or permanently, both paid and non-paid Accounts, without notice.
B. Subscribing: When purchasing a subscription to LFGdating.com, via Authorize.net, you agree to both LFGdating.com's Terms of Use AND Authorize.net's Terms of Use. Also, when becoming a paying customer of LFGdating.com, you accept that no refunds, whether pro-rated or in full, will be given. Furthermore, you agree to keep your payment information continually updated to ensure that all payments will be processed in a timely manner.
C. Renewals and Cancellations: BECAUSE OF THE WAY SERVICES ARE RENDERED BY LFGDATING.COM, AND BECAUSE YOU ACCEPT THE TERMS OF USE OF AUTHORIZE.NET, YOU ACCEPT AND ACKNOWLEDGE THAT PAYMENTS MADE TO LFGDATING.COM AND AUTHORIZE.NET WILL RECUR UNLESS YOU CANCEL (link) YOUR SUBSCRIPTION. RENEWALS ARE AS FOLLOWS: WHICHEVER PLAN YOU SELECT, THAT PLAN WILL RENEW FOR THE CURRENT RATE AT THE END OF YOUR SUBSCRIPTION PLAN: MONTHLY RENEWAL WILL OCCUR AT THE END OF ONE MONTH OF SUBSCRIPTION, THREE-MONTH PLANS WILL RENEW AT THE END OF THREE MONTHS OF SUBSCRIPTION, SIX-MONTH PLANS WILL RENEW AT THE END OF SIX MONTHS OF SUBSCRIPTION. LIFETIME MEMBERSHIPS ARE ONE-TIME PAYMENTS; THEY DO NOT RECUR. DISCONTINUING OR CANCELLING YOUR SUBSCRIPTION WILL STILL ALLOW YOU ALL OF THE BENEFITS OF PAYING USERS UNTIL YOUR SELECTED PLAN EXPIRES. HOWEVER, AFTER YOUR SUBSCRIPTION EXPIRES, YOUR ACCOUNT WILL NOT BE AWARDED THE PAYING FEATURES OF LFGDATING.COM. ANY CHANGES IN RATES OR DURATIONS WILL BE GIVEN AT LEAST 15 DAYS NOTICE PRIOR TO THE EFFECTIVE CHANGE DATE. TO CANCEL YOUR SUBSCRIPTION, CLICK HERE.

3. Privacy and Communications
Your own personal and private information is most securely protected by you yourself, and we at LFGdating.com strongly urge you to use your best judgment when posting content to the Website. By becoming a User of LFGdating.com, you understand and acknowledge that any content posted to the Website, and communication between you and the Website or any other user, is not inherently protected and you consent to sharing this information publicly. Also, by becoming a User, you agree to receive communications, whether email, phone, or any other form, from LFGdating.com regarding services, membership, and subscription. LFGdating also utilizes third party cookies from Google AdWords for potential remarketing campaigns; by registering at LFGdating you accept taking part of these campaigns, but can visit our privacy page for a link to Google to opt out. For additional information regarding your privacy, please read our Privacy Policy (link).
4. Use of Services
A. Electronic Contract and Agreement: By becoming a User, or using any of the Website's services, you agree to enter into an electronic contract and agreement with LFGdating.com.
B. Notifications and Changes: The Terms of Use is subject to change; however, you will be notified either through email, site-specific communication, or by LFGdating.com posting the change on either LFGdating.com or the LFGdating.com Gamer Dating Blog. If any new software is needed to access the Terms of use, LFGdating.com will notify you promptly.
C. Termination: LFGdating.com reserves the right to terminate a user's Account at any time for any reason or no reason, just as the User reserves the right to terminate the Account.
D. Account Security: Your Account is for your sole, individual use only and may not be shared with any other person, whether known or unknown. As a corollary, any and all access, not your own, to your account, is your sole, individual responsibility. You are also responsible for any and all content posted to or contained within your Account.
E. Communication: You assume any and all risk when dealing with other people, whether online or offline, through any kind of communication. This includes personal interaction with other Users. You also agree not to harass, in any form, any other users through services rendered by LFGdating.com. Also, you agree not to harass any LFGdating.com employees providing you services.
F. Matches: While LFGdating.com continually strives to deliver meaningful matches, LFGdating.com does not guarantee our service will provide you with matches. Furthermore, LFGdating.com does not guarantee a specific number or frequency of matches to be delivered, and LFGdating.com does not guarantee compatibility of matches.
G. Reporting: As a User, or when being provided services by LFGdating.com, you agree that you must report violations of other users.
H. Clear Intent: As a User, or when being provided services by LFGdating.com, you agree that you will use your Account for its intended use, and not for any other reason under any circumstances. You may only have one unique, bona fide Account, and any breaches to this will render your Account terminated, and in specific cases, may be permanently banned from LFGdating.com. Also, LFGdating.com reserves the right to highlight or use your profile to help build interest with other members. You understand and acknowledge that any pictures submitted to LFGdating.com have the potential to be used by LFGdating.com for LFGdating.com's own use on the Website.
I. Up-to-Date Information: As a User, or when being provided services by LFGdating.com, you understand and acknowledge that you must provide correct information on your Account. This includes, but is not limited to, profile information, billing information, and contact information.
J. Social Media: Any integration, by LFGdating.com, with any social networks, will be subject to both LFGdating.com's Terms of Use and the social networks' Terms of Use or applicable parallel legal document. You understand and acknowledge that when using LFGdating.com with any social network, public information will be made available for other parties, and it is your responsibility to monitor that information, as it is your responsibility. Along with this, you are responsible for your own account security for LFGdating.com and any applicable social networks.
K. Background Checks and Screening: LFGdating.com does not conduct regular background checks on its Users and by accepting these terms of use, you understand and acknowledge this. It is up to you as a User to use your best judgment and always be as careful as possible when interacting with other users. Also, by agreeing to these Terms, you accept to be screened and submit to a background check at LFGdating.com's discretion. Failure to submit to a background check will lead to forfeiture of your Account and Website services. Please read these (link) online dating safety tips to learn more.
5. Links and Third Party Activity
LFGdating.com may provide you, the User, at your convenience, links to websites outside of the Website, such as advertisers. As these sites are out of LFGdating.com's control, LFGdating.com does not endorse any of these websites. LFGdating.com is not responsible for other websites' content. Also, LFGdating.com's Terms of Use does not govern other websites, and you should learn each site's specific Terms of Use or parallel legal document before proceeding. By accepting these Terms of Use, you acknowledge that LFGdating.com holds no responsibility over anything stemming from said outside websites. Furthermore, LFGdating.com is not responsible for the transmission of any information provided by you to either said outside sites or LFGdating.com. You understand that your use of sites outside the control of LFGdating.com is at your own risk.
6. Disclaimers
LFGdating.com is not responsible for any actions of its Users, or employees, both online and offline. Also, LFGdating.com is not liable or responsible for accuracy of content on the Website. All content is posted for informational and entertainment purposes, and does not replace professional advice from respective industries or fields.
The Website is delivered "AS IS/AVAILABLE" and does not guarantee uninterrupted service and connectivity, error-free transmissions of communications, or virus-free service. Any and all reasons for Website inactivity or lack of access to accounts rest solely outside of LFGdating.com's responsibility. Also, LFGdating.com is not responsible for interruptions of service or errors in communications between members or employees.
No guarantees will be made as to the success of Users' matches or services rendered by LFGdating.com.
7. Limitation of Liability
LFGdating.com holds no responsibility for any and all direct and/or indirect losses to you or any third party for the use of the Website. As a User, you assume all risk when using this "AS-IS/AVAILABLE" service and any damages incurred through the usage is your sole responsibility and lies outside of the responsibility of LFGdating.com.
8. Security
At all times, whether on a public or private computer, you are solely responsible for keeping your username and password safe and secure, and you assume full liability for any and all activity that takes place under your username and password. LFGdating.com uses industry standard security, and while LFGdating.com believes security to be of paramount importance, LFGdating.com cannot guarantee complete safety of your personal information.
9. User Content and Conduct
You retain sole responsibility for any and all content posted to your Account or shared with other members, subscribers, LFGdating employees, and the Website. As such, you agree to conduct yourself with utmost civility and prudence. Any information posted by you that may be deemed inappropriate, for any reason whatsoever, is subject to partial or complete removal by LFGdating.com. Also, LFGdating.com determines what is inappropriate. While usernames are designed to purvey anonymity, you agree to choose an appropriate username that does not solicit advertising in any manner.
In posting to your Account or communicating with other users or LFGdating.com employees or Website, you agree to provide accurate information, and at times when information in your account or communications becomes obsolete, you agree to edit that information immediately.
Also, while LFGdating.com retains sole discretion for what content is allowed and what is prohibited, you realize that LFGdating.com holds zero obligations to verify User content. At times when LFGdating.com does verify user content, any and all content found outside the parameters of what LFGdating.com finds as prohibited content is subject to partial or complete removal, and/or temporary or permanent suspension of account.
In addition, you agree to give LFGdating.com rights to use your pictures and content from your Account at LFGdating.com's discretion. If you feel uncomfortable with this, do not sign up for services or an account.
10. Indemnification
You agree to indemnify and hold LFGdating.com , its subsidiaries, parent company, officers, and employees faultless from any and all losses, harms, damages, and reasonable attorneys' fees for the following: (a) content posted by you, (b) your communications with other members, subscribers, or LFGdating.com employees, (c) misuse of LFGdating.com's services, (d) violation of the Terms of Use, and (e) violation of any and all applicable laws.
11. Interactions with Other Users
ANY AND ALL INFORMATION YOU SHARE WITH OTHER USERS IS YOUR RESPONSIBILITY. AS IN EVERY OTHER CIRCUMSTANCE IN LIFE, YOUR ACTIONS (SUCH AS POSTING, COMMUNICATING, OR INTERACTING IN ANY CAPACITY) CARRY WEIGHT AND AS SUCH, MAY CARRY CONSEQUENCES. LFGdating.COM STRONGLY CAUTIONS YOU TO USE YOUR BEST JUDGMENT AND COMMON SENSE WHEN INTERACTING WITH OTHER USERS.
You agree that LFGdating.com is not responsible for your conduct or failure to agree to the Terms of Use. All communications between you and other users or LFGdating.com employees is your sole responsibility.
13. Laws and Regulations
By using this Website, you agree to act in accordance with all applicable laws governing the State of Deleware, as well as any laws governing the United States of America. Failure to act within the laws set forth will find you in violation and subject to the respective jurisdictions.
14. Copyright and Trademarks
LFGdating.com's name, logo, slogans, and Website's graphical identity are pending federal trademarks of LFGdating.com. Any other names, logos, or slogans represented on the Website are held by the respective companies and are afforded the same trademark rights. The use of any trademarked material of LFGdating.com may only be used with LFGdating.com's express permission.
15. Revisions and Other Amendments
LFGdating.com reserves the right to change, alter, add, or subtract from the Terms of Use. When changes are made, you will be asked to accept the Terms of Use prior to using your Account or communicating with any other members. Failure to accept the updated Terms of Use may result in a temporary or permanent suspension of Account.
16. Company Information
LFGdating.com is a property of Glass Boot Ventures LLC, with corporate headquarters out of 9004 Harbor Hills Dr, Houston, TX, 77054. Our corporate telephone is 815.546.4001. You may also find our corporate website at GlassBootVentures.com.
Signing up at LFG is quick, free and almost too easy. Create your profile and raise your LFG flag today!
It's time to drag those single friends of yours off the couch, out of the bars and into LFG - refer them to LFG in seconds!
High school English teacher + Marine officer + awesome idea + private investors = LFGdating.